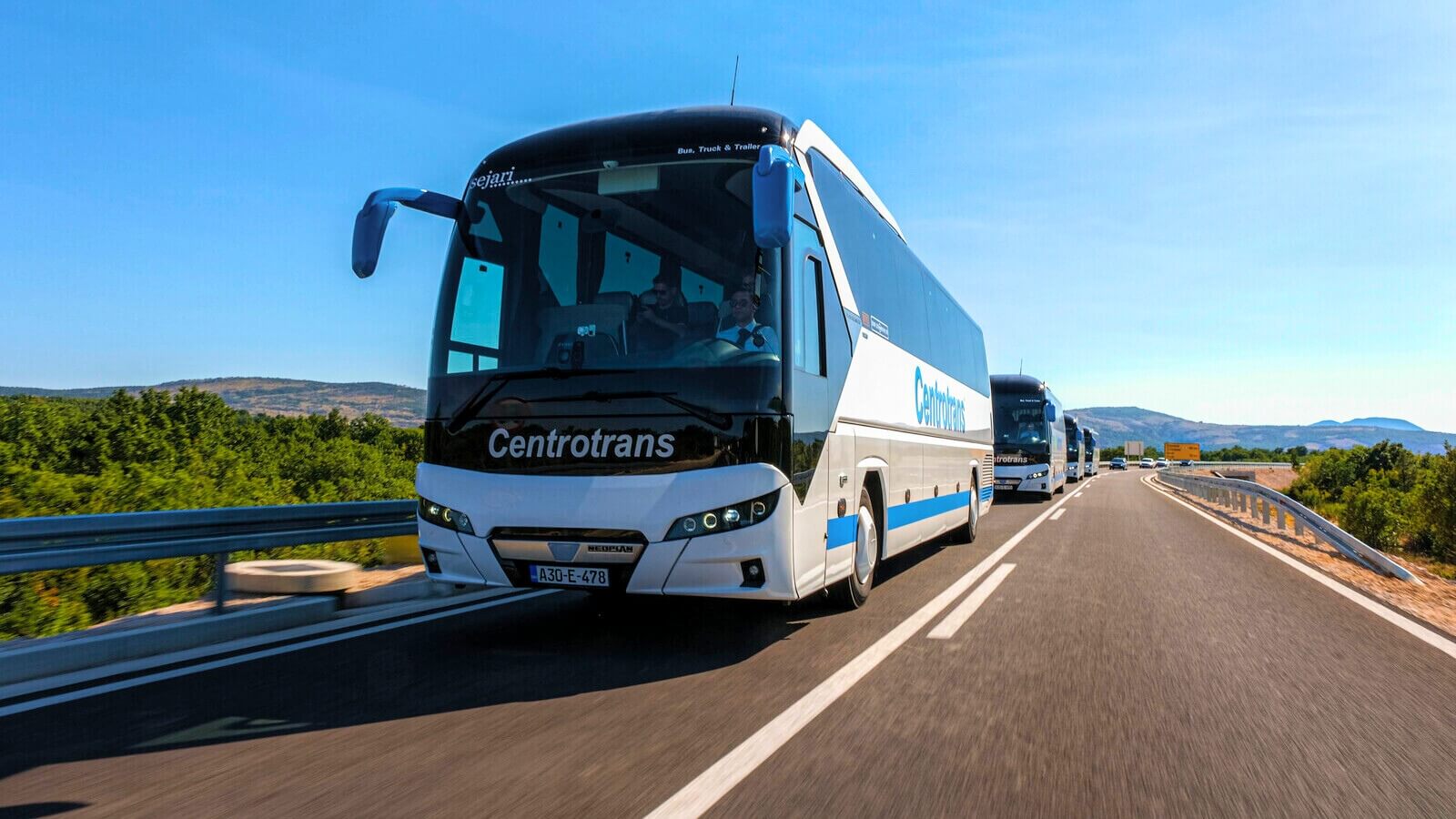 Free Wi-Fi
Use your bus ride for productivity and fun with free WiFi
Comfortable buses
Enjoy the comfortable and air-conditioned vehicles of our modern buses
Environmentally friendly
Eco-friendly Centrotrans buses have a low carbon footprint
Easy Shopping
Easy and secure buy bus tickets through our website
Popular destinations
Traveling through Europe by bus can be an unforgettable experience allowing you to enjoy the diverse culture, traditions, and scenery.
Bus tickets for destinations across Europe
Traveling by bus through Europe is a unique experience that includes enjoying the rich history, diverse culture, and traditions. If you are looking for unforgettable adventures and want to explore different parts of Europe, Centrotrans is the right choice.
Our luxury buses operate in 10 European countries:
AUSTRIJA, BOSNA I HERCEGOVINA, ČEŠKA, CRNA GORA, FRANCUSKA, HRVATSKA, NJEMAČKA, SLOVAČKA, SLOVENIJA i SRBIJA .